When I look at Teresa Meier's surrealist photo montages, I forget about everything else. I am transported to a world of magic, laughter, and never-ending creativity. In a time where many of us have been more homebound than out in the world, I'm so grateful for artists like Teresa because her work encourages our imaginations to soar.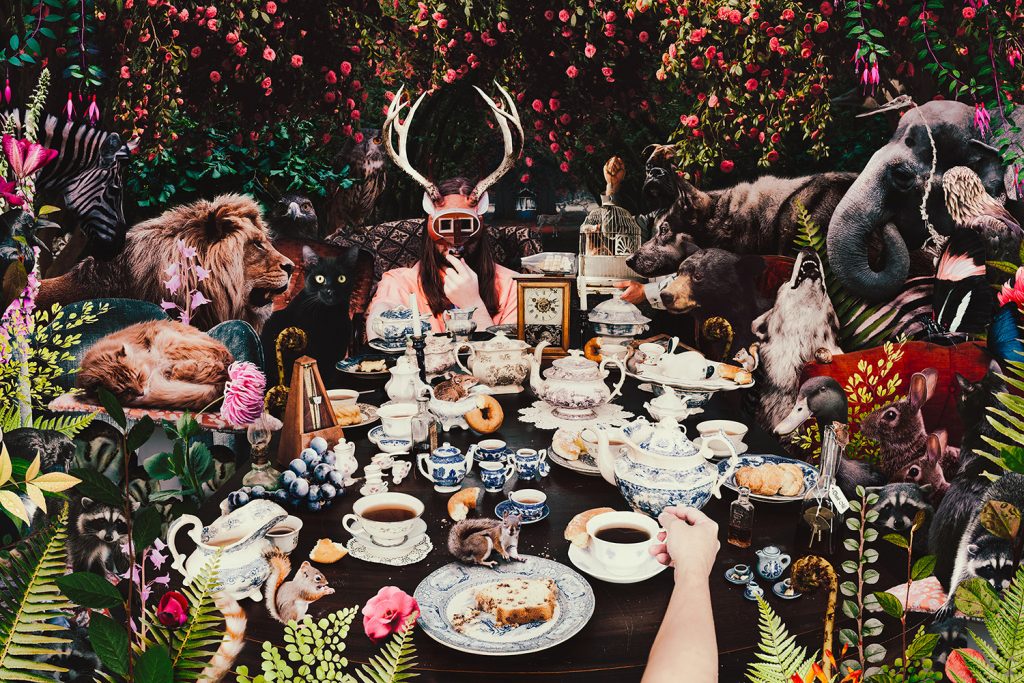 Teresa's Journey
Teresa Meier is a Seattle-based multimedia artist that creates surrealist self-portrait photo montages. She holds a master's in fine arts in photography and enjoys teaching with Light Box Laboratories, a photography-based art therapy program that she founded in 2013, dedicated to serving underprivileged and at-risk teens.
For her work, Teresa enjoys working with a large-format narrative works incorporate themes of home, nature, and the interaction between humans and their environment, often leaving the viewer suspended in moments of rising tension. Her fantastical subject matter and use of vibrant, luscious colors result in eye-catching and wonder-filled imagery. Teresa is drawn to the genres of self-portraiture and surrealism for their cathartic ability to articulate the intangible and connect with people on an emotional level, thereby generating feelings of wonder, curiosity, and hope. She believes art has the power to open hearts and expand minds, and she seeks out opportunities to inspire change and promote well-being with art. You can get a glimpse of that here.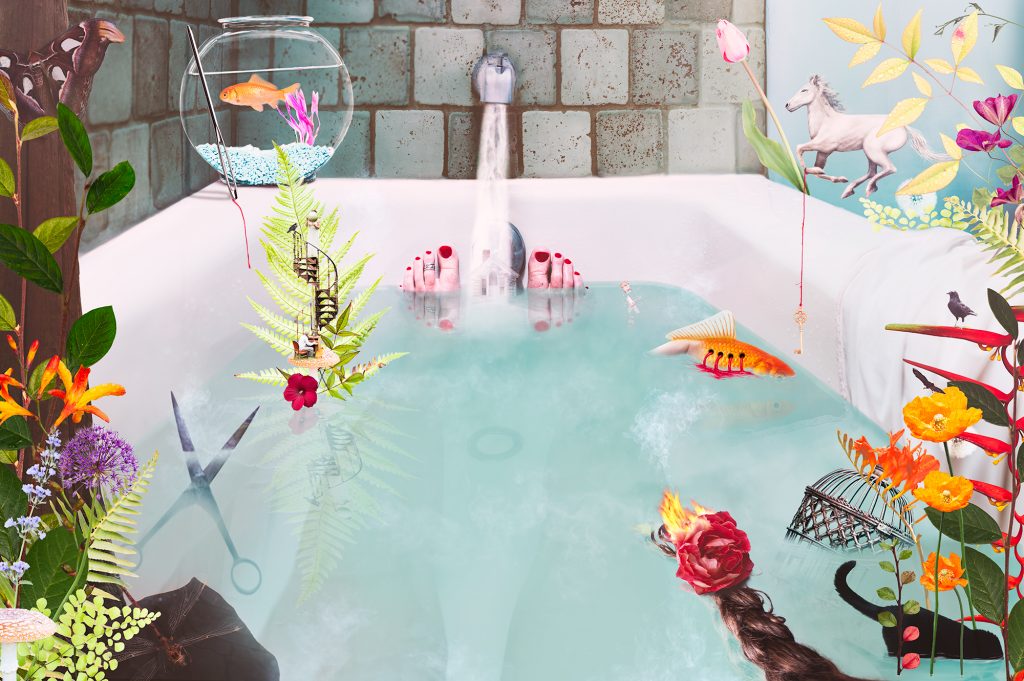 Teresa's Process
With such inviting and seemingly complex work, we wanted to hear directly from Teresa about the process she uses. This is what she had to share with us: "I'm a multimedia artist and do everything from prop and costume creation to illustration, painting, and composite photography work. I draw inspiration from my own life experiences, things I read, famous paintings, TV programs, the materials themselves—anything Neil Gaiman and Tim Burton are big creative influences for me. They both trigger my imagination and feed my creativity with how imaginative and authentic they are in their own endeavors."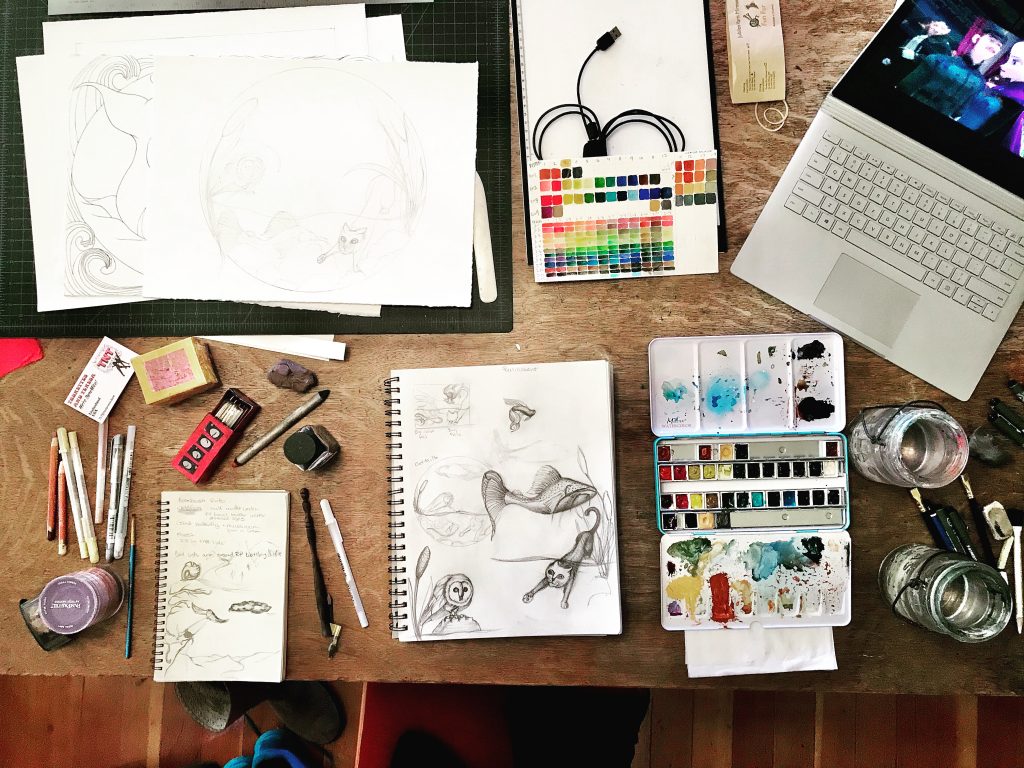 Teresa's Favorite Art Supply (at the moment)
We asked what the one tool is that Teresa would recommend to us. Her answer: a Pentel Fude Brush Pen.
"I love the brush tip and the variation in line you can get. It's so expressive. And then I also love that it's water-based so you can go back over it with a water pen or paint brush and push the ink around a bit. The ink flows beautifully from the pen and has fabulous consistency. I've been searching for a pen that allows for this variation in line and struggling with using dip pens and nibs. This pen is super easy to use though. I'm a bit of a romantic though so I still want to figure out the dip pens, but in the meantime and probably for forever after, this brush pen will definitely stay a favorite!"
You can connect with Teresa and see more of her work here.