Some links used within this post are affiliate links, which means I'll receive a small commission if a purchase is made on their site. Thanks for your support and I hope that you enjoy this post on the best new art supplies at Michaels in December 2020.
December is a busy month. The amount of holiday prep taking place could make your head spin. So, you may be asking, who has time to play with new art supplies? Well, before we all close the doors to our studio for the next month, let's not forget about that magical week between Christmas and New Year's Day. That week when life seems to slow down and there's time to do more of what you love in life. This is the week I'm contemplating when I think of new art supplies. It's quickly approaching, and I want to be ready.
With that week in mind, I want to share the best new art supplies at Michaels in December 2020. Enjoy the inspiration!
Uni POSCA PC-7M Broad Bullet Tip Paint Marker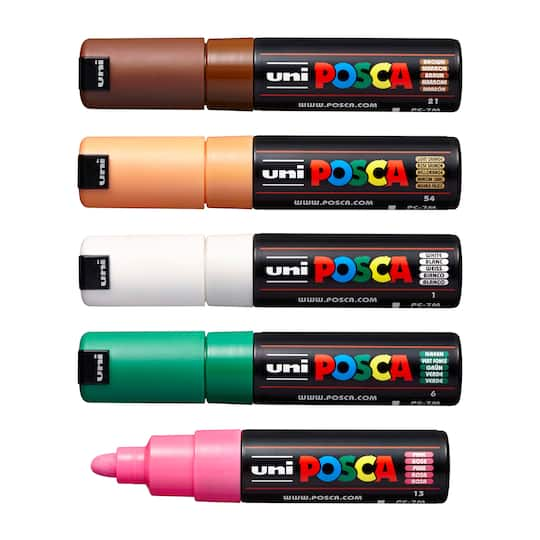 How yummy do these look? From their description, "Non-toxic, water-based POSCA paint markers can be used on almost any surface…Suitable for most art and craft projects on over 50 surfaces, including wood, glass, metal, plastic, ceramic, leather and more, the alcohol and solvent-free opaque paint covers well, is blendable, dries quickly and can be overlaid when dry." I am extremely excited to give these a try! See all colors here.
Faber-Castell® PITT® Big Brush Artist Pen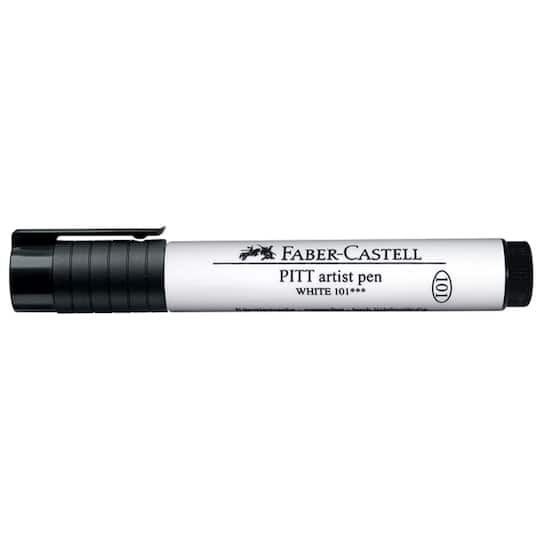 While we're on the topic of big juicy markers, check out this new release from Faber-Castell. From Michaels, "This Big Brush Pen contains four times the amount of pigmented India Ink than the PITT Artist Pen, offering ample coverage for work in large formats. The ink is smudge-resistant and waterproof when dry. This pen has a large tip for both wide full strokes and narrow detailed strokes. Ideal for sketches, journals, cartooning and fine ink drawing, this pen is blendable while wet for a variety of effects and permanent when dry – great for layering." See more here.
Daler-Rowney® FW Pearlescent Liquid Acrylic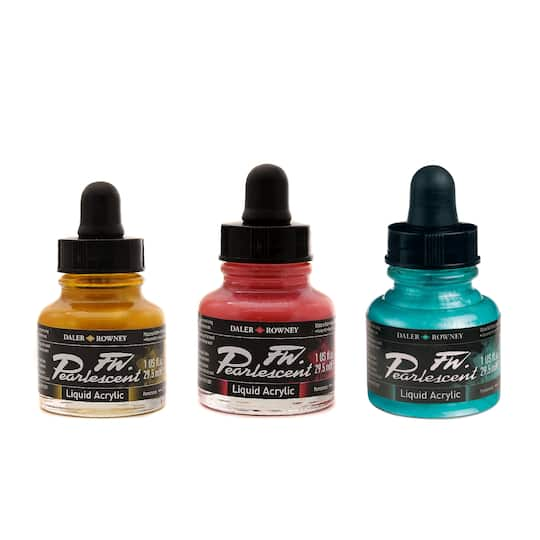 I'm not sure if it is just the holiday spirit talking, but these Pearlescent Liquid Acrylics are really speaking to me. Check out these colors! From Michael's, "This water-based acrylic ink contains mica particles that produce an eye-catching shimmery appearance. Designed to be used with a dip pen or brush, this ink provides wonderful results for graphic, fine art, calligraphy and craft uses." You can see more color options here. If you are interested in seeing how artist Rita Patel uses metallic paints you can explore this inspiring post.
Faber-Castell® PITT Artist Pen® Black Fineliner Set, 4 Piece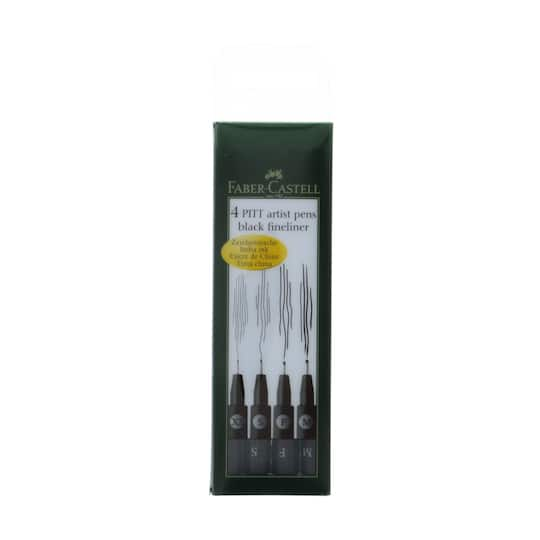 I've been wanting to get back into pen work for the last month or so, so these new pens jumped out to me. From Michaels, "The Pitt Artist Pen features pigmented and very lightfast drawing ink ideal for sketches, drawings, layouts, fashion design and illustration. This set is ideal for drawing, sketching, illustration and journaling." Read more here.
Mandala Dotting Tools with Colorful Handles by Craft Smart®, 6ct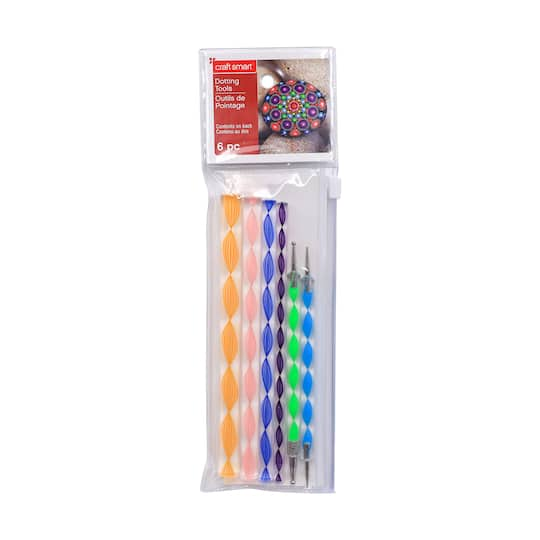 When I first saw these mandala dotting tools by Craft Smart, I had no idea what I was looking at. I did know that they looked like so much fun and it inspired a quick google search to figure it out. These tools are used to create dot art that many people use to design mandalas. You can see an example in this video. It was so fun to learn something new—and that was just from watching the video. I would love to try this in the coming year. Learn more about the mandala dotting tool here.
These are my picks for the best new art supplies at Michaels in December 2020. What new art supplies or techniques are you excited to try? Let me know in the comments below.