Some links used within this post are affiliate links, which means I'll receive a small commission if a purchase is made on their site. Thanks for your support and I hope that you enjoy this post exploring Metallic Paints with Rita Patel!
I love watching an artist's creative journey. It's nice to learn what they are inspired by, how they view different sources of inspiration, and how this affects what they create. Rita Patel is a friend, contributor to our pattern design community, and an incredibly inspiring artist. She has such an interesting perspective and I always look forward to seeing what she is working on next.
From collage to photography to working with metallic paints, Rita celebrates beauty in a way that makes me appreciate the world we live in just a bit more. Who couldn't use that right now? I know I rely on this.
Rita's Journey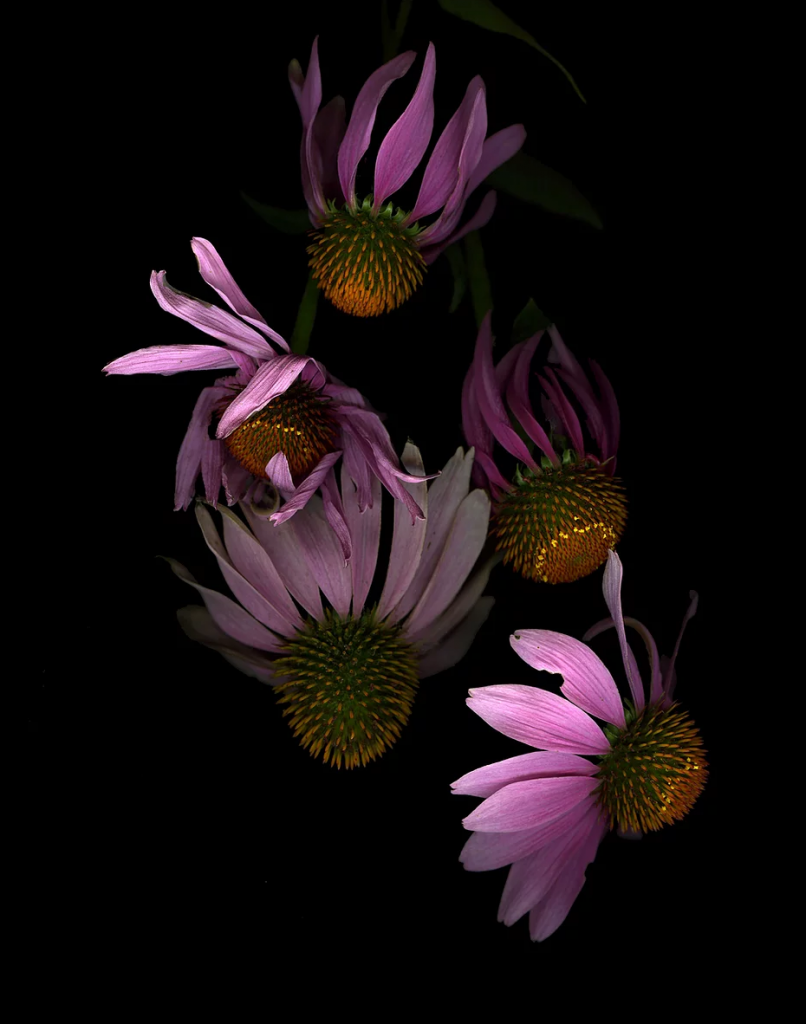 Rita started painting at The Art Students League of New York in 1999 and has been exhibiting her artwork across the US for the past 20 years. She shares this with us: "Beauty is the foundation of my work. Whether I am applying paint to canvas, designing a surface pattern, or making a mixed-media collage, I am on a journey of developing a lexicon on how we understand and experience beauty as well as practices to build our capacity for it as a way toward freedom, possibility, and harmony in ourselves and with each other." Beautifully stated, Rita!
At this time, Rita is working with metallic paints to create these beautiful circle meditations. They are divine! She has also recently added these stunning floral prints to her online shop and I don't think I'll ever look at echinacea or dahlias in the same way.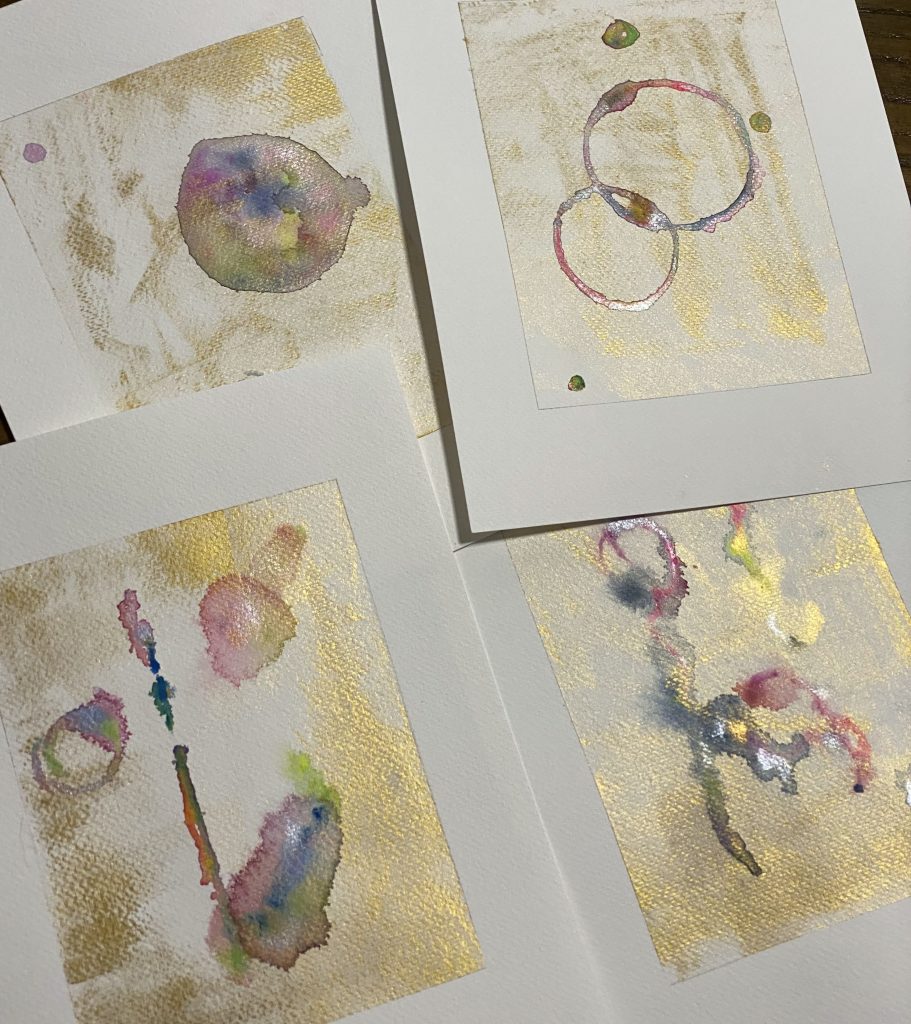 This next painting is a part of her recent series titled, "The Light That Comes Through." Rita shares with us: "This series shows how even when we do not know it – especially in the darkest of times – there is light coming through toward us, hopefully reaching us."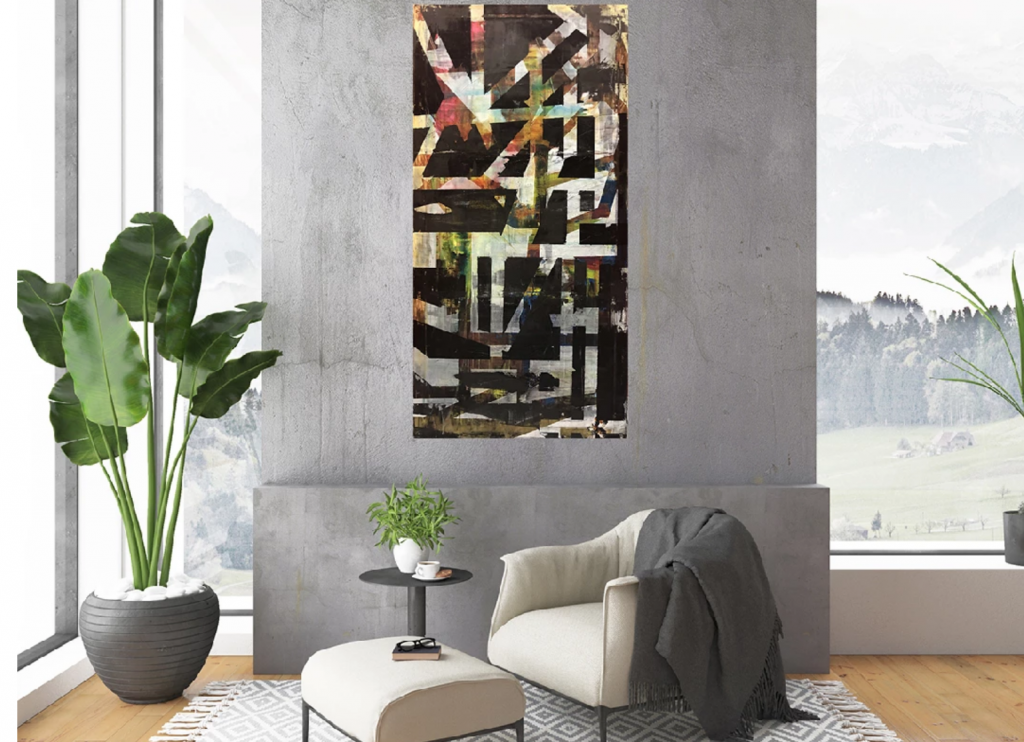 Metallic Paints & More…
If you check out Rita's Instagram page, you'll see that she is a prolific artist and always seems to be up to something creative. The tools that she uses to create this mastery are an important part of the process. I was so excited to hear more about these tools and her recommendations. So, without further ado here are Rita's favorite tools and supplies, at least for the moment.
Do you have a favorite art supply at the moment?
I love my koi watercolor set with neon and metallic paints. It is what I am using in the gold watercolor meditations. I purchased it randomly and love it.
Do you have a favorite brush or tool?
My scraper!! (or when I can't find it, an old credit / gift card). I started using a scraper a few years back and fell in love and now as my frozen shoulder heals it is much easier to use than a brush. Home Depot is my go-to for exploring and finding materials tools in my art. Drywall tape is highly recommended!
You can gain access to Rita's work through her fabulous Instagram account. She shares photos of her current work, as well as little gems of inspiration for creatives. Say hello here.