I posted a picture of these gorgeous R&F pigment sticks on Instagram a few weeks ago. It received quite a response; despite the small number of followers this site has. Most people had the same reaction as me. "Ohh, those are gorgeous! I want them! Oh wait, that price tag. Ok, what are these pigment sticks and are they worth the price?"
Luckily, artist Leona Arsenault came to our rescue and agreed to share her thoughts on R&F pigment sticks in today's post. Some links used within this section are affiliate links, which means I'll receive a small commission if a purchase is made on their site. Thanks for your support!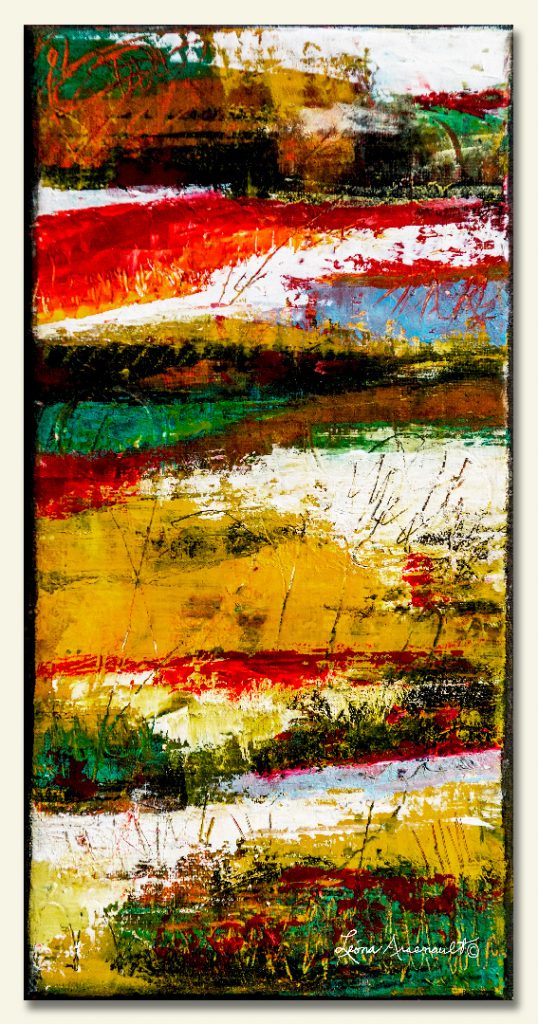 About Leona
Leona Arsenault is originally from Abram-Village, Prince Edward Island. She has been a prolific photographer and digital artist since 2005. Her photographs have appeared in magazines, calendars, pamphlets, and tourist guides throughout Atlantic Canada and nationally, as well as on numerous online sites.
Additionally, Leona's impressionistic and digital art images utilize a style which does not seek to capture realism, but tries to convey energy, motion, or an experience of the imagination in a unique and interesting fashion. As a part of her process, she sometimes uses these pigment sticks to acquire a dreamy, painterly, and elegant meditative effect without hard edges which can lead the eyes to rest on unexpected details that would otherwise be missed.
Using R&F Pigment Sticks
Leona's wisdom:
"I have used R&F Pigment Sticks for a relatively short time and I really like them. They have a consistency that is similar to lipstick. I used them with cold wax paintings, for mark-making, and for blending with each other or with regular oil paints. I find the colors vibrant and quite easy to work with.
"I have used them for making markings and also used with brushes, brayers, and palette knives. However, my favorite method is using them with a 'Messermeiter' bowl scraper. After first opening the package, I removed the thin layer of wax. I then use them on canvas, Ampersand oil paper, and some wood panels. The wood is very appealing to use, as I like to buff a coat of cold wax when I am done, and wood is more solid for doing this.
"I use Gamsol made by Gamblin to thin the paint. It can also be sprinkled on the paint and removed to expose the layers underneath. The R&F Pigment Sticks a lot of fun to use. I like to paint abstractly, and these pigment sticks help me to be more spontaneous and keep my painting process evolving. It even surprises me at times, giving me ample opportunity to create and learn as I progress."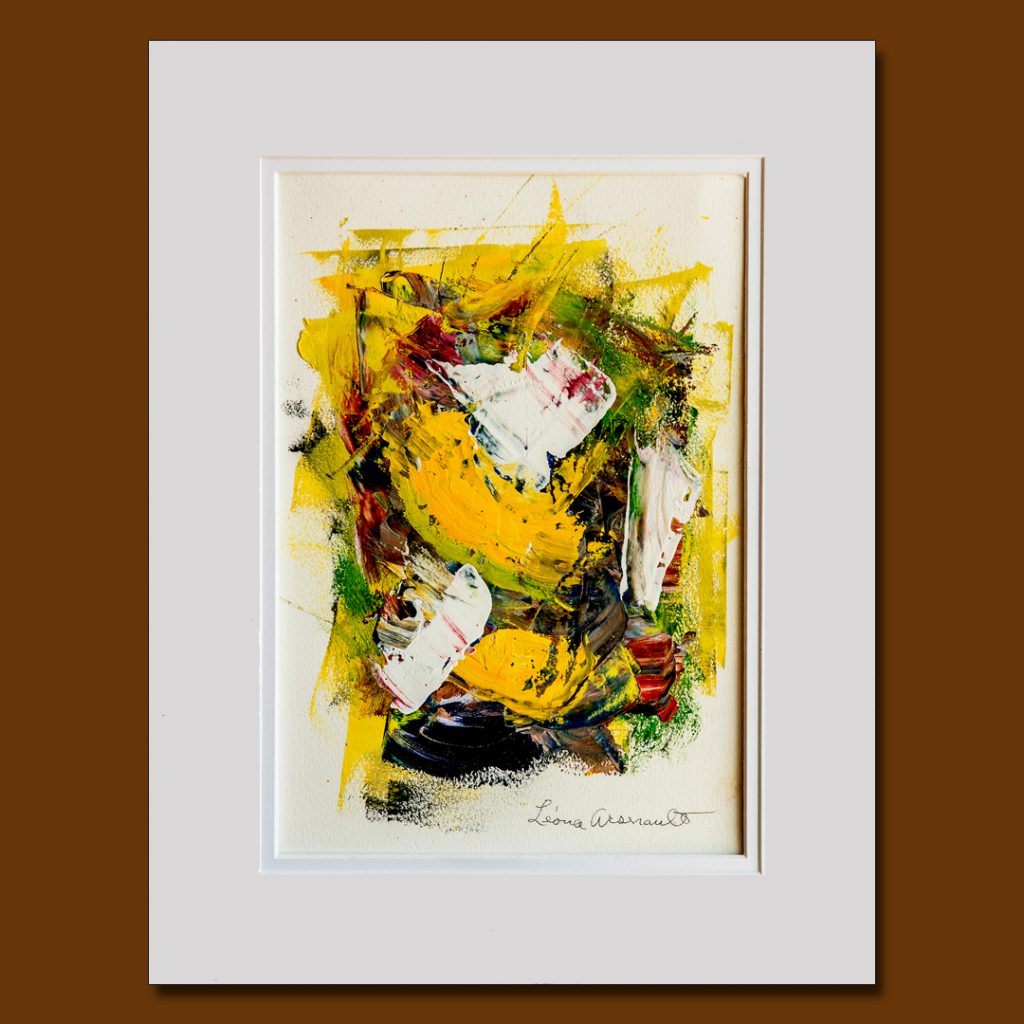 Other Pigment Stick Options
Leona uses another brand if pigment sticks, as well. Here is what she shared about this:
"I also have Kama Pigment Sticks, which are similar and less expensive than the R&F pigment sticks. I have not noticed much of a difference and if there is one, I am likely to discover it as I do more paintings. Being new to oil pigment sticks, I was happy to find some that were more affordable, to increase my inventory of colors."
A big thanks to Leona for sharing her experiences with R&F pigment sticks. Do you have an art supply or art class that you would like to review? Please submit your idea using this form.