One of my absolute favorite artists is Ursula Gullow. In this post we'll explore her work and read her review of the Faber-Castell Pitt Big Brush Artist Pens. Some links used within this post are affiliate links. Thanks for your support and I hope that you enjoy this feature!
Ursula's paintings take my breath away. The rich color palettes she uses, combined with a sense of repetition and rhythm resonate with me so strongly. Her work vibrates with energy.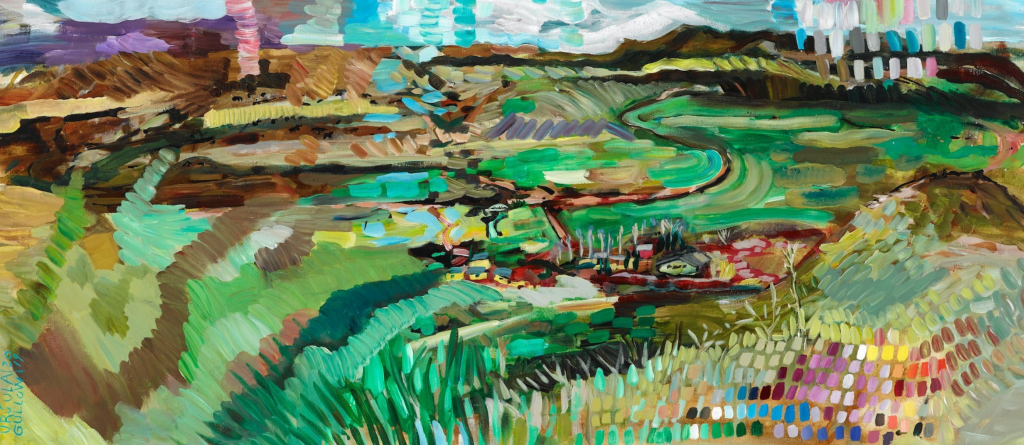 Ursula is well known for her paintings of crowds and public spaces, but her focus has recently shifted to still life paintings like the one featured below. See the energy?
Ursula grew up on a dairy farm in Delaware County, NY. She received a BA in Sociology from the State University of New York at New Paltz, NY (1994), and has been exhibiting her paintings nationally since 2001. Gullow's paintings are currently exhibited at Haen Gallery in Asheville, NC, and she is an art instructor at A-B Technical Community College in Asheville, NC.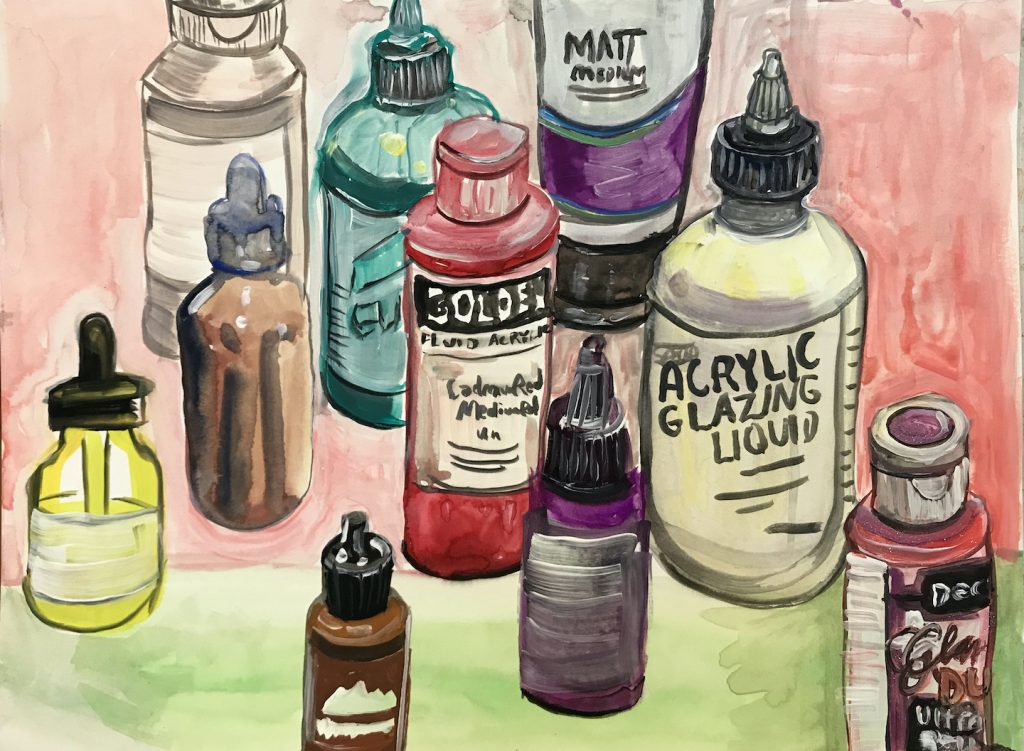 Ursula is an amazing teacher and I have had the pleasure of taking several of her painting classes. She's generous with her knowledge and ideas, and is one of those inspiring teachers who pushes you to explore new techniques. She encourages you to look at painting from a different perspective, while still creating in your style.
Lucky for you, she is now generously sharing her knowledge on her YouTube channel and through online courses.
Here is what Ursula has shared about her new favorite art supply:
Art Supply Review: Faber-Castell Pitt Big Brush Artist Pens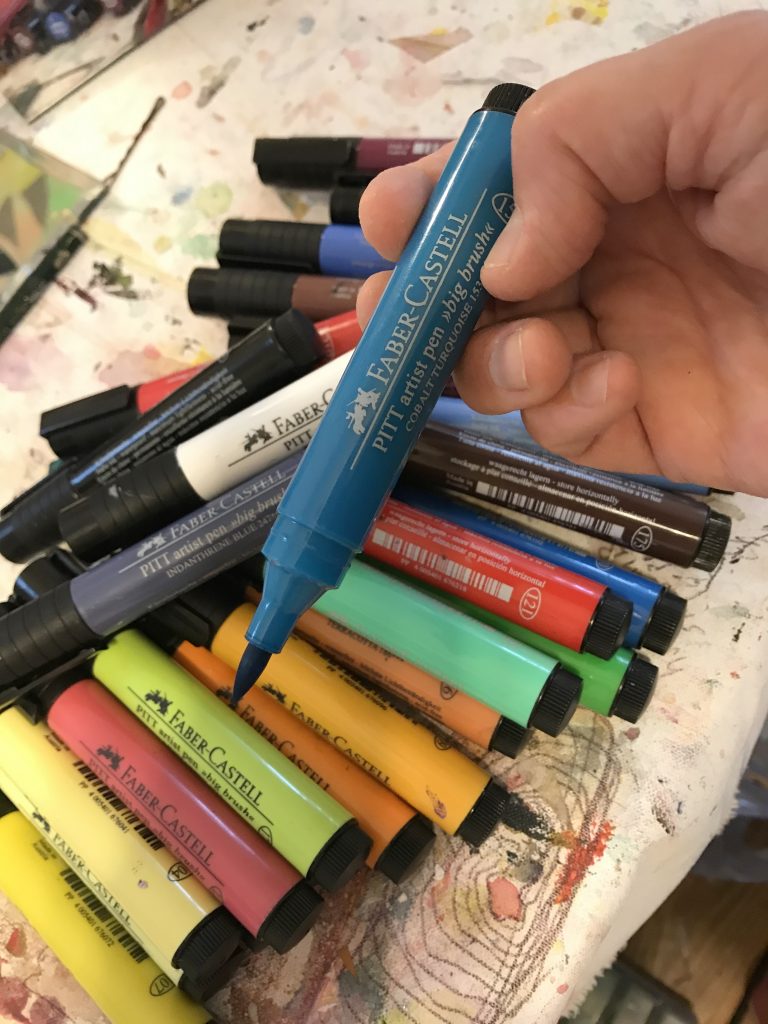 "These days I'm really loving my collection of Faber-Castell Pitt Big Brush Artist Pens. They come in a wide range of colors which can be purchased individually or in sets. I like the line variation that I can achieve with them and their bright pigmentation. I often use these for sketching purposes and also as a base for my paintings but they are great for any kind of mixed-media work. They seem to last a long time also because I've been using these consistently for almost a year and they haven't dried up.
"I frequently use these pens in my videos because they show up well on the camera. Here's a video of me using them to make contour drawings."
I hope you enjoyed this feature! Please visit Ursula's website and give her a follow on Instagram. If you know of an artist that you would like to see highlighted through a post, please let me know in the comments below.